Computational Biology 2018
About Conference
Computational and Structural Biology Conference cordially invite you all to attend the Euroscicon Conference on Computational and Structural Biology during December 6-7 2018 at Amsterdam, Netherlands. This is an amazing opportunity for the participants from different Universities and Institutions to interact with the most proficient Scientists world-wide. Computational and Structural Biology 2018 will be a global stage for sharing information and ability from both scientific and industrial groups. The conference will impact an attractive moment to interact with professionals in the research field and therefore it takes a delight in opening a gate to meet young researchers and potential speakers where they can demonstrate their novel research and contributions in the field of Structural biology and Biochemistry. Computational and Structural Biology 2018 meet your target audiences from around the world focused on learning about Molecular Structures of macromolecules and Structural alterations and This conference would be your single best opportunity to reach the largest assemblage of participants from the Biotechnology and Biochemistry community.
The Computational and Structural Biology 2018 Conference will provide:
Why to attend?
Meet your target market with recent business reports on Structural Biology and drug designing making news which manifests the tremendous growth in market value for pharmaceutical industry. Since Structural biology focuses on Structure determination through X-ray crystallography, NMR, Cryo-EM; computational structure prediction; identification of signaling pathways and drug designing through various bioinformatics software, it would be a great opportunity for companies dealing with analytical instruments and software useful in these conference which will be conducted by experts in the respective fields fields. Also many upcoming students and Researchers can benefit themselves by participating in world class International workshops, symposia.
Target Audience:
Executives, CEO of Organisation
Directors/Managers & Business Delegates
Founders, Director of Laboratories, Universities, Industries
Investigators and Researchers
Post-Doctoral Fellows
Research and Diagnostic Laboratories
Clinical Fellows
Research Scholars
Students
Technology Experts
Biomedical Research companies.
Rise in the number of clinical trials, toxicological studies, and health awareness for nutritional products, rapid growth of structural biology analytical instruments, software and solutions, and use of structural biology as a base for drug designing will propel the growth of pharmaceuticals market.
What is Computational Biology?
Computational Biology has a wide range of usage in Biotechnology and Pharmaceuticals. Therefore, large Bioinformatics R & D divisions are being established in many pharmaceutical companies, biotechnology companies and even in other conventional industry dealing with biology. This field is thus rated as number one career in the field of Biosciences. It uses advances in the area of computer science, information science, computer and information technology, communication technology to solve complex problems in life. Data capture, data warehousing and data mining have become major issues for Biotechnologists and Biological scientists due to sudden growth in quantitative data in biology such as complete genomes of biological species including human genome, protein sequences, protein 3-D structures, metabolic pathways databases, cell line & hybridoma information, biodiversity related information.
What is Structural Biology?
Structural biology is an interdisciplinary science which is mainly focused on the study of Molecular Structures and Dynamics of Biological macromolecules, the proteins, nucleic acids and how these alterations are occurred in their structures affecting their function. Structural biology incorporates the principles of molecular biology, biochemistry and biophysics regarding the molecular structure of biological macromolecules. It even provides information about the structural alterations and thus affecting their function. This process of determination of structures of proteins, nucleic acids takes years as the shape, size and assemblies of the molecules keep altering the function.
Scope and Importance
Computational and Structural Biology mainly focuses on the emerging and wide-ranging interrelated science which implicates the new techniques in predicting the 3D structures of proteins of unknown structure and in designing the new protein structures using the Computational Techniques and the Computational Biology.
The studies further continues with the increase in understanding of the diversified roles of play of the molecules in biology and to urging the Advancements in medicine. The Structural Biology is widely used in the Pharmaceutical Industries to understand the biological processes and laying the foundation for the advancements in the field of drug designing, its effect on the disease diagnosis further steps of treatment and prevention. This thus results in an expansion of the pharmaceutical industries encouraging the growth of life for Animal & Human Health Care.
Structural Biology are interrelated disciplines allowing computational methods to analyse biological data and develop algorithms and Analytical methods by acquiring knowledge from various disciplines like computer science, physics, statistics etc. This field is gaining importance in various research fields like Neural Networks, Artificial Intelligence for developing algorithms.
About Venue
Amsterdam is the capital and most populous municipality of the Netherlands. Its status as the capital is mandated by the Constitution of the Netherlands, although it is not the seat of the government, which is The Hague. Amsterdam has a population of 851,373 within the city proper, 1,351,587 in the urban area and 2,410,960 in the Amsterdam metropolitan area. The city is located in the province of North Holland in the west of the country but is not its capital, which is Haarlem. The metropolitan area comprises much of the northern part of the Randstad, one of the larger conurbations in Europe, with a population of approximately 7 million. The Netherlands is a country situated in Western Europe, bordering Belgium to the south and Germany to the east. To its north and west is the North Sea. Although the Netherlands is the country's official name, people often call it Holland. The provinces of North Holland and South Holland form only part of the Netherlands.
Tracks and sessions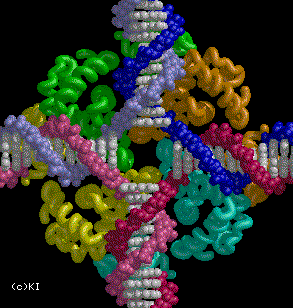 Structural Biology is an interdisciplinary science which is mainly focused on the study of Molecular Structures and Dynamics of Biological macromolecules, the Proteins, Nucleic acids and how these alterations are occurred in their structures affecting their function. Structural Biology incorporates the principles of Molecular biology, Biochemistry and Biophysics.
Alteration In The Protein Structure
Structural Modification In Nucleic Acids
Dimensions In Structure Determination
Biochemistry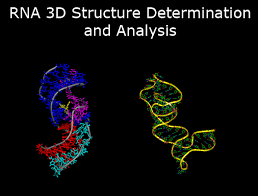 3D Structure Determination summarizes the Protein Structural Predictions, as a main scope for understanding and manipulating of its Biochemical and Cellular functions using the software tools of Modern Technology. This major aspect is based on Computational aspects used in Bioinformatics and Chemistry.
Cryo Electron Microscopy
Nuclear Magnetic Resonance
Crystallography
Mass Spectroscopy
Computational Methods and Biology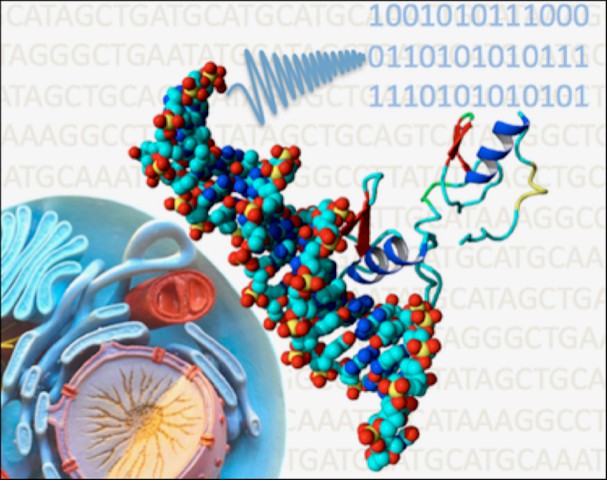 The application of the computational tools and expertise in the Biophysics has led the way for emerging Computer programming for the immense Biological studies. Computer programs predict Atomic, Molecular properties and reaction paths for Chemical reactions of Biomolecules.
Biological Sequence Analysis
Electronic Structure Theory
Computational Approaches
Mathematics And Statistics In Bioinformatics
Multiscale Modelling & Molecular Graphics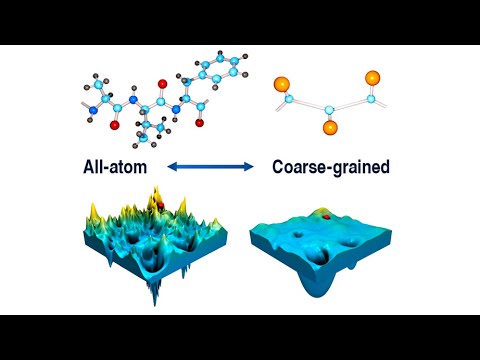 Molecular Modelling exhibits all the Hypothetical methods and Computational procedures used to mimic the behaviour of macromolecules. The techniques are applied in various emerging fields like Drug designing in labs, Computational chemistry, Materials science and Computational biology for studying Macromolecular systems. The techniques are performed using the Computers for modelling, research studies, molecular interactions.
Drug Design
Enzyme Catalysis
Molecular Recognition Of Proteins, DNA.
Protein Stability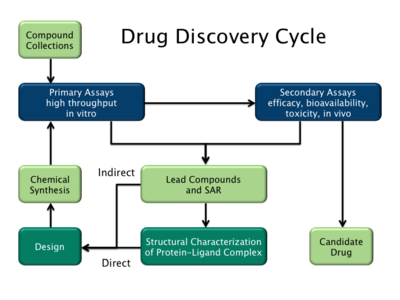 Drug Designing is an inentive process of finding new medication based on the Target knowledge. Designing a drug based on the three dimensional structure and Computational Techniques are known as Structure based Drug design and Computer aided drug design. There are various stages involved in computer aided drug design such as hit identification, hit to lead optimization and lead optimization.
Structure Based Drug Design
Ligand Based Drug Design
Drug Interactions
Molecular Modelling and Dynamics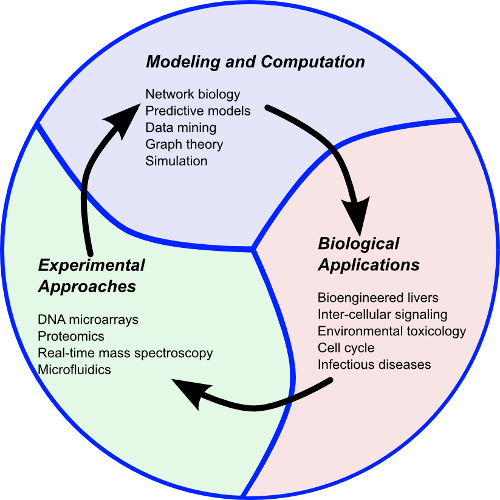 Molecular Modelling is a scientific field of Simulation of molecular systems. It represents the Molecular structure numerically and simulating its behaviour with the equations of Quantum Physics. Basically, it provides a tool to visualize 3D structure and to analyze the properties and behaviour of the Molecules on atomic level. It is widely used in drug designing to identify new lead compounds.
Molecular Mechanics
Quantum Mechanical &Semi Empirical Calculations
Molecular Docking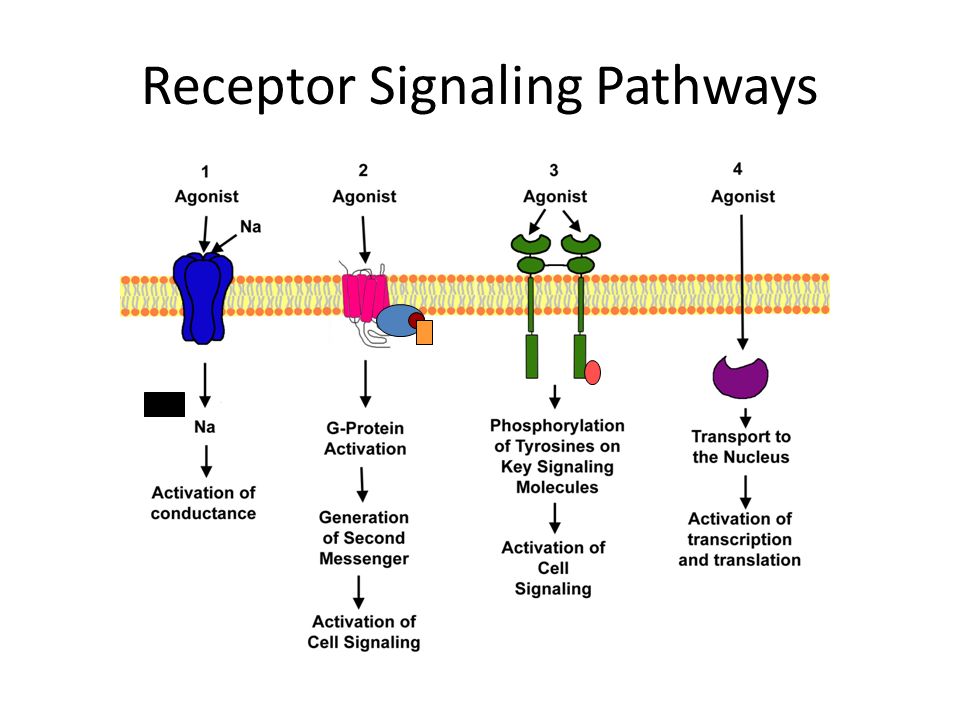 Cells consist of proteins called Receptors which bind to Signalling molecule. They in turn initiate a physiological response and also it governs the Cellular activities and Coordination. It controls gene expression which is vital for cells to function properly. Cell signalling network helps to understand how it responds to the environment.
Analysis Of Gene Expression
Targeting Signal Networks
Enzyme Linked Protein Receptors
Hybrid Approaches for Drug Prediction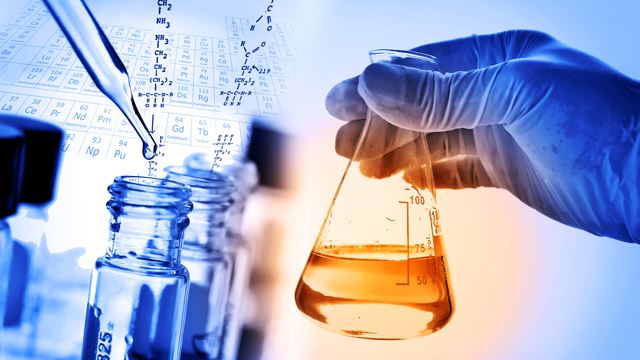 It is highly cost efficient solution for accelerated determination of the three dimensional structures of proteins. Purely computational prediction methods, such as Advanced fold recognition, ab initio fragment assembly, and Molecular docking are routinely applied today.
Hybrid Of Experimental Methods
Hybrid Of Experimental and Computational Methods
Hybrid Of Computational Methods
Hybrid Of Drug Molecules
Cellular and Molecular Biology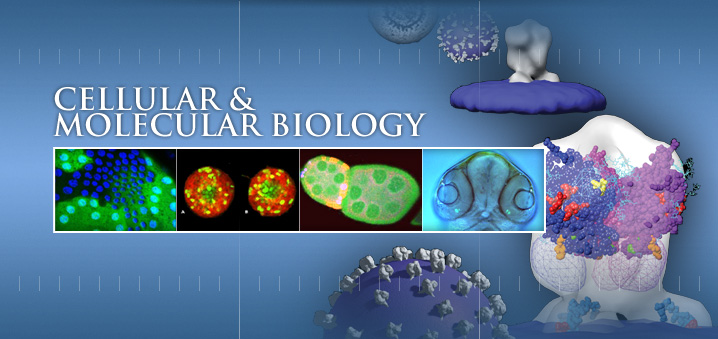 Cell and Molecular Biology is an interdisciplinary field of science that deals with the fields of chemistry, Structure and Biology as it seeks to understand life and Cellular processes at the Molecular level. Molecular cell Biology mainly focuses on the determination of cell fate and Differentiation, Growth regulation of cell, Cell adhesion and movement, Intracellular trafficking. The relationship of signalling to cellular growth and death.
Molecular Biology Of HIV
Diagnostic Molecular Biology
Clinical Molecular Biology
Structural Molecular Biology
Advancements in Structural Biology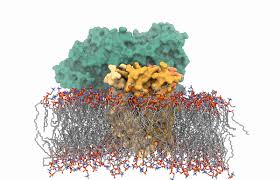 Structural Biology is the oldest of all Biological disciplines and is still an expanding field. The main goal of structural Biology is to achieve a complete understanding about the Cellular structure in relation to the Molecular mechanisms involved in the cellular processes. New insights are currently emerging into the macromolecular structures which involves in the Signal transduction
New and potentially disruptive technologies
Advances in structure determination
Technological advances in existing methods
Signal transduction
Structural Bioinformatics & Proteomics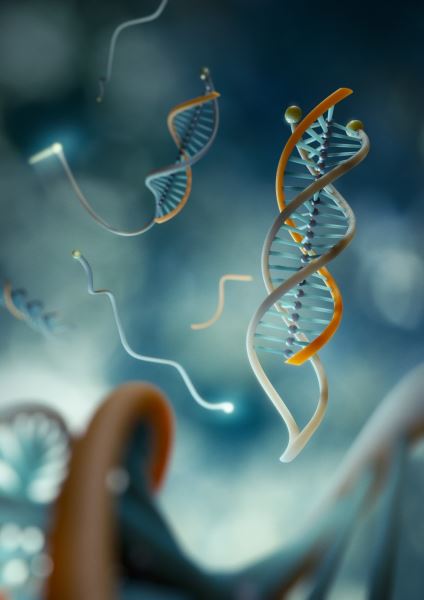 Structural Bioinformatics is a Structural Biology which characterizes Biomolecules and their arrangement at the Molecular and Atomic level. Structural Bioinformatics is related to the prediction and analysis of the three dimensional structure of macromolecules such as protein, DNA, RNA. It deals with the generalization of overall folds, interactions, local moties, structure and functional relationship and molecular folding of experimentally solved structures and computationally predicted structure.
Algorithms
Software
Databases
Tools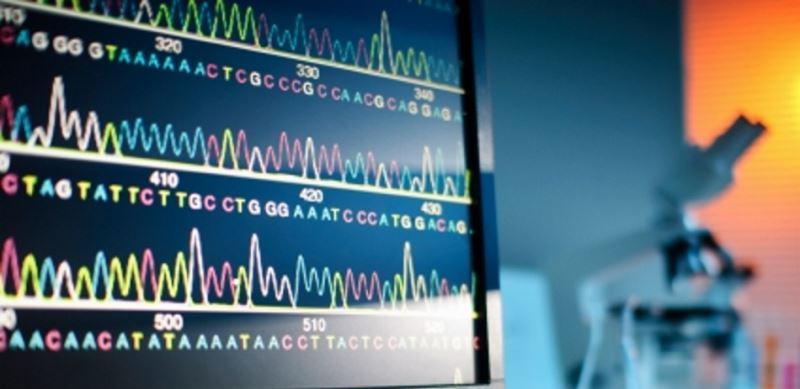 Deep Sequencing meets Structural Biology is a dedicated track to show how the recently developed methods are used to determine the Structure of molecules. This approach proves itself helpful in a more efficient way. Synergistic use of three-dimensional structures and deep sequencing is done to realize the effect of personalized medicine.
Deep Sequencing for modeling and refinement of macromolecular structures
Membrane protein structure and function using Complementary methods
Deep sequencing for protein structure determination
Synergistic use of 3D structures and Deep sequencing to realize personalized medicine
Frontiers in Structural Biology
The main focus of a structural Biologist is Protein Structure determination and drug design. Protein plays an important role in human body. Several proteins provide structure to cells; Some proteins are involved in Biochemical reactions in the body which are termed as enzymes. Others are involved in Muscle contractions and Immunity. The complex areas in the field include viruses, pathogens, membrane proteins and Signalling pathways. Novel progressions are being done in the arenas of Nanopatterning and Multi scale modelling of cell signalling proteins.
Macromolecular Machinery
Membrane Proteins
Pathogens And Viruses
Nanopatterning
Structural Biology in Cancer Research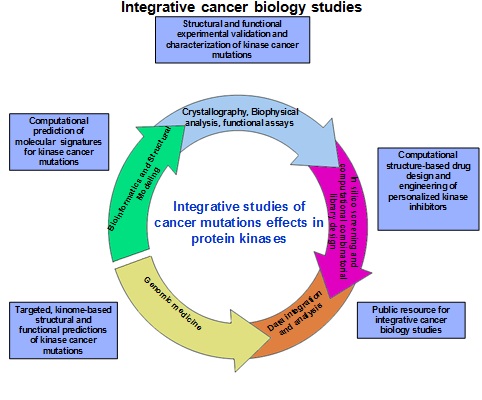 Major part of research is being carried out in the area of cancer. The main aim is to design and discover novel and effective drugs to cure the disease. Structural Biology combined with Molecular Modelling mainly aims at drug designing. Subsequently, numerous team leaders in Structural biology carry out cancer research to accelerate the exploitation of molecular understanding of biomolecules in the advancement of Novel cancer therapies.
Antibiotic Resistance
Structure Biology Of Oncogenic Drug Targets
Molecular Chaperones As Cancer Drug Targets
Cancer Diagnostics Market
Molecular Biology and Genetic Engineering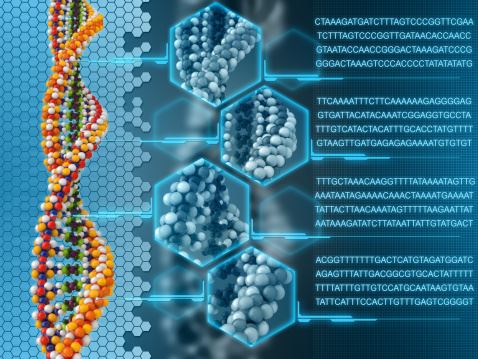 Molecular Biologists work hard to discover specific patterns in certain Biological materials and try to replicate the findings in other experiments to formulate Biological hypotheses or theories. experts in Molecular biology attempt to isolate, purify and individually explore a particular component of a cell, such as a specific protein, a fragment of the DNA or a particular signaling molecule, which allows them to understand its function.
Cell Biology
Biological Hypothesis
Protection Of Endangered Animals
Fragmentation Of DNA
Structural Biology & Bioinformatic Databases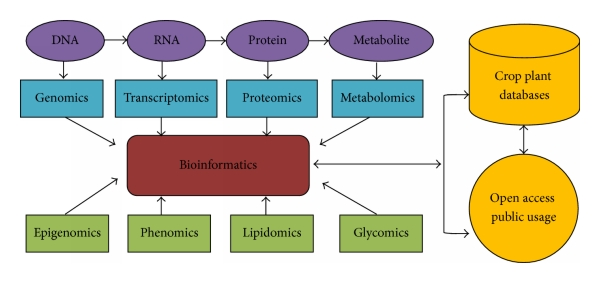 A Database is an organised collection of data. As a result of enormous research which is being done in Structural Biology massive data has been produced. In order to assemble the data in an catalogued manner, Bioinformatics databases are used. Various databases have been created to store Biological data, such as Sequence databases, Structure databases, Signalling pathway databases.
Protein Data Bank
Electron Microscopy Data Bank
Protein Structure Classification Database
Classification Of Structural Data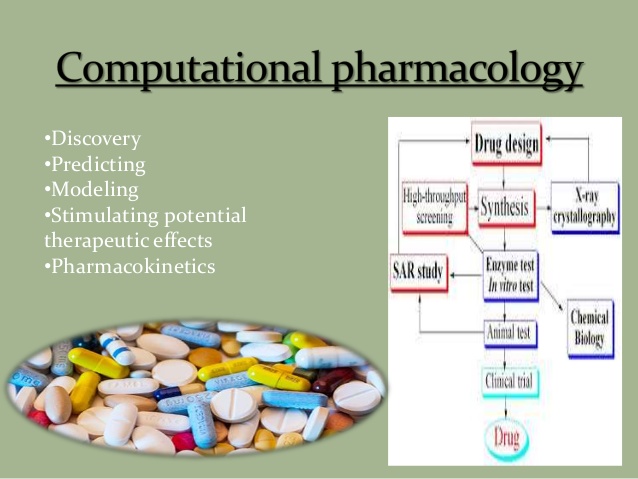 Computational Pharmacology is a sub field of computational Biology where the effects of Genomic data is studied inorder to find links between genotypes and diseases and then screening of drug data. There are numerous data sets available and researchers and scientists are developing computational methods to analyze these data sets. This inturn helps for the development of accurate drugs.
Computational Approaches To Drug Discovery
Predicting, Modelling And Simulating Potential Agents
Drug Discovery Process
Screening of Drug Data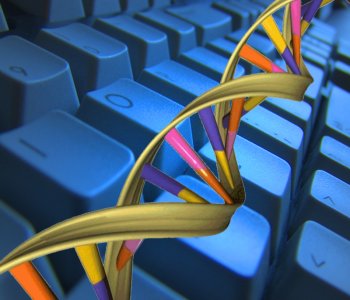 Computational Biology are interrelated disciplines allowing Computational Methods to analyse biological data and develop Algorithms and Analytical methods by acquiring knowledge from various disciplines like Computer science, Physics, Statistics etc. Artificial Intelligence for developing algorithms . It is used in developing bioinformatics software and tools for drug designing, molecular simulations, drug discovery, molecular modelling and numerous biological databases.
Data mining and Machine Learning
Artificial Intelligence
Neural Networks
Algorithms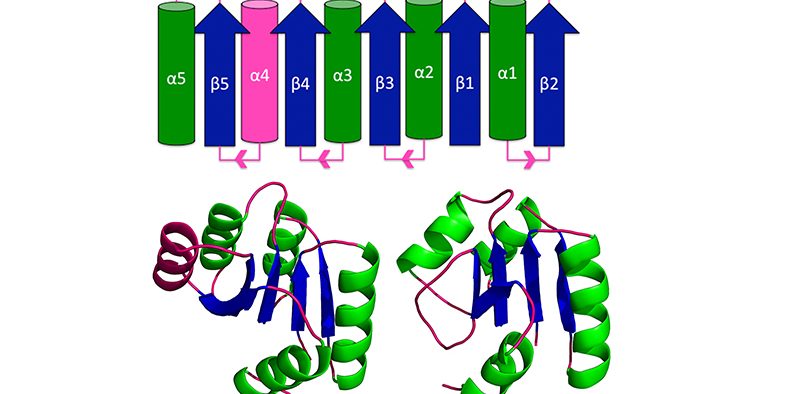 Structural Biology is a branch of Molecular Biology which deals with biophysics and Biochemistry regarding the molecular structures of biological macromolecules. It also provides information about their structural alterations and how it affects their function. This process of determination of structures of proteins, nucleic acids may take year .
Cellular And Molecular Biology
Epidemiology
Plant Biochemistry
Pharmaceutical Biochemistry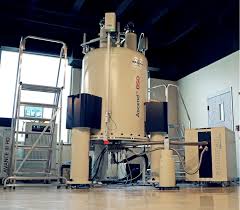 Nuclear Magnetic Resonance (NMR) spectroscopy has become an indispensable tool in the characterization of structure and Dynamics of Biological macromolecules such as proteins. It has also played an important role in structural genomics and protein structure initiaties NMR phenomenon by providing a broad description of NMR spectroscopy and its contribution to the characterization of structure and Dynamics of proteins.
Frontiers In NMR Spectroscopy
NMR Crystallography
Bio NMR In Drug Research
Techniques In Protein NMR Spectroscopy
Structural Biology and Bioinformatics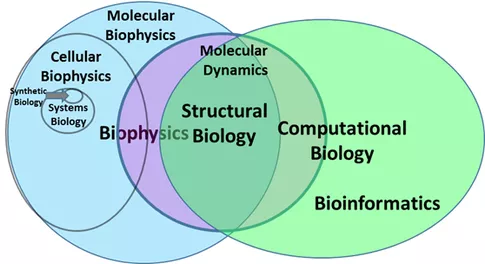 Structural Bioinformatics is related to Prediction and Analysis of the three dimensional structure of macromolecules, for example, protein, DNA, RNA. It deals with the speculation of overall folds, Interactions, structure and functional relationship and molecular folding of tentatively solved structures and computationally predicted structures.
Homology
Prediction Of 3d Structure Of Macromolecule
Protein Structure Prediction
Algorithms
Computational Approaches in Structural Biology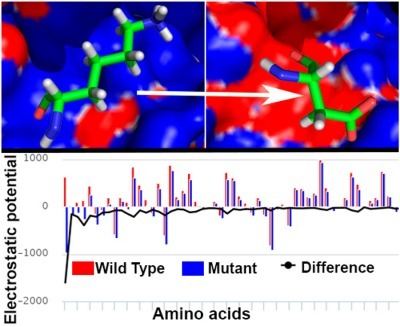 Computational Approaches include most of the aspects of Bio-informatics. It is the science of using biological data to develop algorithms or models to understand among various Biological systems and relationships. The method of is time-consuming and costly. The most common approaches in Computational Biology are ab-initio modelling , homology modeling and threading method.
Homology Modelling
Structural Bioinformatics And Computational Biology
Threading
Structural Enzymology And Biochemistry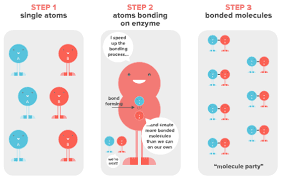 Enzymes play a crucial role in signalling the cellular and Metabolic pathways. Research works are going on to identify, how the enzymes function at Molecular and Atomic level by combining the modern Biochemistry and Structural Biology.
Protein Engineering
Protein prenylation Techniques
Steady state kinetics
Calorimetric Methods
Chemical Analysis
Structural Biology Complexity Arena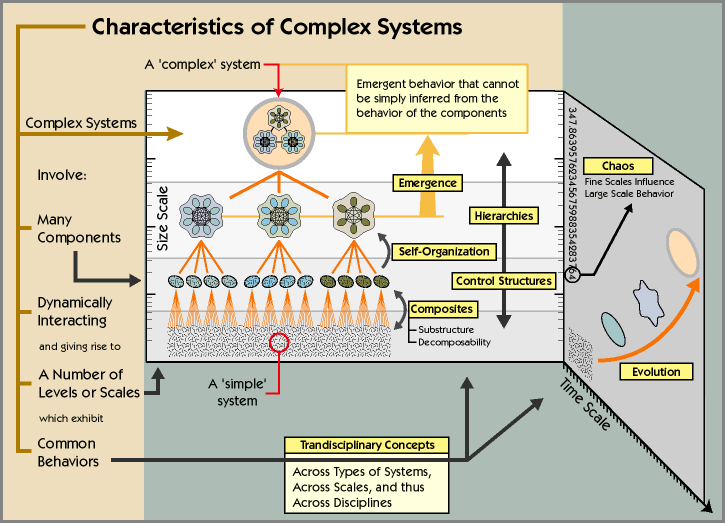 The main aim of Structural Biology is to understand the Biomolecules at the atomic level. There arise complexities in protein structure prediction, function prediction, misfoldings and understanding the dynamics and interactions. As they are solved on large scale, a gap forms between the structure data and the sequence data. Bridging this gap is one of the important tasks. Some of the complex areas are Signaling proteins, protein folding and intrinsically disordered protein.
Targeting Intrinsically Disordered Proteins
Catching The Complexity Of Dynamic Nanomachines
Bridging The Gap Between Sequence Data And Structure Data
Networks Of Signaling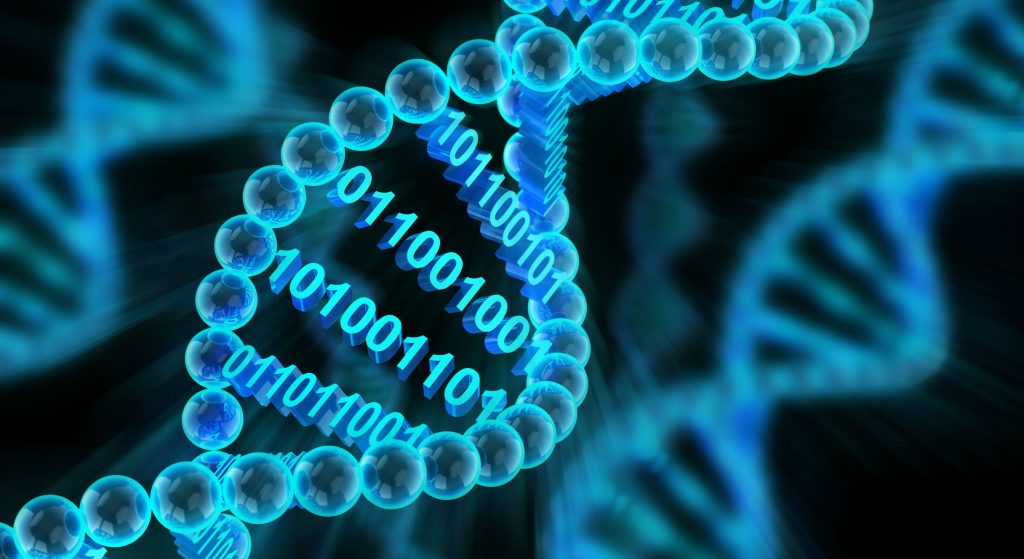 Computational Biology is similar to Bioinformatics , where computers are used to store and process Biological data, rather using computer engineering and Bioengineering to build computers. Computation Genomics is a sub field of science Computational Biology which is related to the study of genomes of cells and organisms. It encompasses a major part in Bioinformatics. This field is still under development and has several untouched projects like Analysis of intergenic regions.
Human Genome Project
Contribution Of Computation Genomics Research To Biology
Cancer Genomics
Topological Data Analysis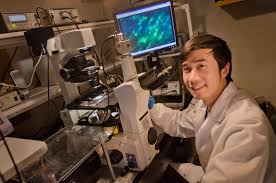 Biomedical engineering (BME) is the application of engineering principles and design concepts to medicine and biology for healthcare purposes (e.g. diagnostic or therapeutic). This field seeks to close the gap between engineering and medicine, combining the design and problem solving skills of engineering with medical biological sciences to advance health care treatment, including diagnosis, monitoring, and therapy. Also included under the scope of a biomedical engineer is the management of current medical equipment within hospitals while adhering to relevant industry standards.
Medical devices
Biomechanics
Tissue Engineering
Bio imaging and Cellular Engineering
Learn more
Structural & Computational Biology USA Universities
Harvard University | Massachusetts Institute of Technology | EuroSciCon | Stanford University | University of California Berkeley | California Institute of Technology | Johns Hopkins University | University of California San Francisco | Yale University | Princeton University | Scripps Research Institute | Cornell University | Duke University | Washington University in St. Louis | Columbia University | Rockefeller University | University of California San Diego | University of Chicago | University of Wisconsin Madison | University of Michigan | University of Pennsylvania | University of Washington | Northwestern University | Vanderbilt University | Emory University | University of Texas | Brown University | Indiana University | University of Arizona | Ohio State University | University of Alabama | University of Pittsburgh | Michigan State University | University of Virginia | Arizona State University | Brandeis University | Georgia Institute of Technology | University of Florida | Purdue University | University of Maryland | New York University | University of Utah | University of Kansas | University of Rochester | Colorado State University | Boston University | Florida State University | Wesleyan University | Miami University | Albany Medical College |
Structural and Computational Biology Europe Universities
University of Oxford | University of Cambridge | University of Copenhagen | University College London | Imperial College London | Swiss Federal Institute of Technology Zurich | University of Zurich | Karolinska Institute | University of Munich | University of Edinburgh | Pierre and Marie Curie University | Heidelberg University | University of Manchester | Catholic University of Leuven | University of Helsinki | Freie Universität Berlin| Utrecht University | Wageningen University and Research Center | Humboldt-Universität zu Berlin | University of Groningen | University of Barcelona | Technical Uppsala University | University of Munich | Leiden University | University of Basel | University of Strasbourg | Ghent University | King's College London | University of Geneva | University of Dundee | Lund University | Johann Wolfgang Goethe University Frankfurt am Main | University of Göttingen | University of Freiburg | Stockholm University | University of Gothenburg | University of Sheffield | Eberhard Karls University, Tübingen | University of Padua | University of Würzburg | Université Paris-Sud | University of Vienna | University of Bristol | Free of Brussels | University of Milan | University of Amsterdam | University of Nottingham | University of Hamburg | University of Oslo | University of Leeds | University of Birmingham | University of Southampton | University of Bern | University of Cologne | Medical University of Vienna | University of Münster | University of Lisbon | University College Dublin | University of Aberdeen | University of Liverpool | Trinity College Dublin | Delft University of Technology | Bielefeld University | University of Leipzig | Cardiff University | University of York | University of Regensburg | University of Warsaw |Hokkaido University | National Taiwan University | Keio University | Shandong University | Nagoya University | Sungkyunkwan University | Yonsei University | Kyushu University | Sun Yat-sen University | Huazhong University of Science and Technology | Wuhan University | University of Science and Technology of China |
Computational and Structural Biology Australia and Dubai Universities
University of Queensland Australia | University of Melbourne | University of Sydney | Monash University | University of New South Wales | University of Western Australia | University of Auckland | University of Otago | University of Adelaide | Australian National University | University of Queensland Australia |University of Birmingham Dubai | King Abdullah University of Science and Technology | University of Wollongong | University of Dubai | Zayed University | Biotechnology University College Dubai | British university in Dubai | American University in the Emirates (AUE)
Structural and Computational Biology Asia Universities
The University of Tokyo | National University of Singapore (NUS) | Kyoto University | University of Hong Kong (HKU) | Peking University | Seoul National University (SNU) | National Taiwan University (NTU) | Osaka University | Tsinghua University | The Chinese University of Hong Kong (CUHK) | Fudan University | The Hong Kong University of Science and Technology (HKUST) | Taipei Medical University | Mahidol University | KAIST - Korea Advanced Institute of Science and Technology | Yonsei University | Shanghai Jiao Tong University | Nanyang Technological University (NTU) | Chulalongkorn University | Tohoku University | Tokyo Medical and Dental University | Kyushu University | Nagoya University | Hokkaido University | Sungkyunkwan University | University of Science and Technology of China | Pohang University of Science and Technology (POSTECH) | Korea University | Universiti Malaya (UM) | Zhejiang University | Keio University | Tokyo Institute of Technology | Universiti Kebangsaan Malaysia (UKM) | Universiti Sains Malaysia (USM) | Beijing University of Chinese Medicine | National Tsing Hua University | Nanjing University | Kyung Hee University | National Yang Ming University | University of Indonesia | University of the Philippines | University of Tsukuba | Bandung Institute of Technology (ITB) | Hanyang University | Indian Institute of Technology Bombay (IITB) |
Computational and Structural Biology societies
American Society for Cell Biology | American Society for Biochemistry and Molecular Biology | Association of South-Eastern Biologists | Federation of European Biochemical Societies | Royal Society of Biology | Society for Experimental Biology | International Society for Computational Biology | Society for Molecular Biology and Evolution | American Crystallographic Association | Belgian Society of Biochemistry and Molecular Biology | International Mass Spectrometry Foundation | International Union of Crystallography | European Society of Human Genetics | European Proteomics Association | European Molecular Biology Organization | African Society for Bioinformatics and Computational Biology | American Mass Spectrometry Society | Australian and New Zealand Mass Spectrometry Society | Australasian Proteomics Society | Austrian Proteomics Society | Australia and New Zealand Society for Cell and Developmental Biology | Czech Society for Structural Biology | Biophysical Society | American Chemical Society | New England Structural Biology Association | The Protein Society | American Crystallographic Association | International Union of Crystallography | British Crystallographic Association | European Crystallographic Association | Hellenic Crystallographic Association | Bioinformatics society of India | International Society for Computational Biology | South African Crystallographic Society | Australian Society for Biochemistry and Molecular Biology | Australian Society for Biophysics | American Society for Mass Spectrometry | British Biophysical Society | Bioinformatics Italian Society | Mid-South Computational Biology and Bioinformatics Society |
Conferences on Structural and Computational Biology World Wide:
The EuroSciCon on Structural Biology is going to be held during March15-17, 2018 at Barcelona, Spain | The 7th International Conference on Bioinformatics Rome at Italy during October 24-25, 2016 | 14th International Conference on Structural Biology during September 24-26, 2018 at Berlin, Germany |3rd International Conference on Molecular Biology & Nucleic Acids, August 27-28, 2018 |The 9th International Conference on Structural Biology was held on September 18-20, 2017 in Zurich, Switzerland |World Congress On Cell And Structural Biology May 14-15, 2018Osaka, Japan | International Conference On Civil & Structural Engineering June 21-22, 2018Paris, France | 10th International Congress On Structural Biology October 18-19, 2018Helsinki, Finland | 14th International Conference On Structural Biology September 24-26, 2018Berlin, Germany | 13th International Conference On Structural Biology October 19-20, 2018Ottawa, Canada | 23rd World Congress On Structural Materials And Engineering Nov 12-13, 2018Melbourne, Australia |15th World Congress On Structural Biology Nov 19-20, 2018Lisbon, Portugal |6th International Conference On Structural Biology August 22-23, 2016 New Orleans, USA August 22-23, 2016
Structural Biology job Oppurtunities
Membrane Protein Structural Biologist ,Institute For Biomedical Informatics | Scientist, X-Ray Crystallography , Johnson & Johnson Family of Companies | Research Associate – Experimental Structural Molecular Biology, SLAC National Accelerator Laboratory | Postdoctoral Fellow, University of Delaware | Research Associate Scientist, Protein Science, Johnson & Johnson Family of Companies | Structural Biology Research Technician, Clinical Research Management | Staff Scientist - Structural Biology ,St. Jude Children's Research Hospital | Research Technician - Molecular Biology and Microbiology, TUFTS University | Postdoctoral Fellow- Structural and Molecular Sciences , Pfizer | Structural Biology Laboratory Assistant Professor , UT Southwestern Medical Center | Manager, AAV Structural Biologist, Rare Disease , Pfizer Inc.| Co-Op, Structural Biology & Biophysics , Vertex Pharmaceuticals | Basic Life Research Scientist , Stanford University | Process Development Scientist, Sequencing, Roche | Postdoctoral Associate , Rutgers University | Physical Organic Chemist , Los Alamos National Laboratory | Laboratory Specialist, Biology , Pima Community College | Senior Consultant - Structural Biology , Thermo Fisher Scientific | Research Technologist II - Protein Biophysics / Molecular Biology, Medical College of Wisconsin | Research Associate , Institute For Biomedical Informatics - United States | Postdoctoral Associate, Howard Hughes Medical Institute | Associate Scientist II / Scientist I - Biophysics , AbbVie , South San Francisco, CA | Postdoctoral Research Associate, National Jewish Health | Postdoctoral fellow in Biochemistry and Structural Biology, SciLifeLab | Hanna H. Gray Fellow, Howard Hughes Medical Institute | Faculty Position in Biophysics, University of Texas Southwestern Medical Center | Assistant Professor Tenure Track, Washington State University, Institute of Biological Chemistry | Assistant, Associate or Professor in Cryo-EM, University of Utah Biology Department | Assistant/Associate Professor – Structural Biology/Protein NMR, Medical University of South Carolina |
Computational Biology job oppurtunities:
Computational Biologist, Data Science Research | Research Biologist | Machine Learning Scientist |Associate Scientist/Scientist | Research Associate | Computational Drug Discovery Scientist | Bioinformatics Scientist | Genomics Data Scientist | Associate Computational Biologist | Bioinformatics Data Scientist | Computational Scientist |Bioinformatician-Computational Biologist Associate |Statistical Geneticist |Lead Biological Scientist | Entry Level Biologist |Research Software Engineer |Lab Systems Analyst | Senior.Data scientist |